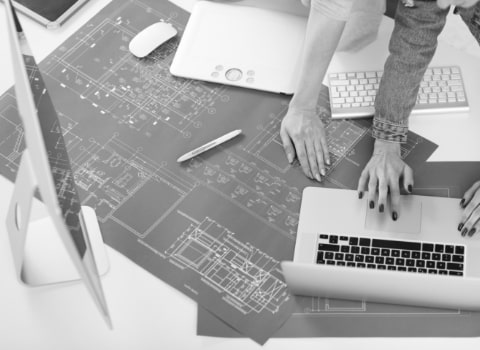 Working with VTDP is easy! By following the steps listed, we can prepare your drawings easily and in a timely fashion. All information is transferred electronically through email, Dropbox, wetransfer or our secure FTP site.
1. Send us the architects' drawings and your scope of the project along with when you would like the drawings returned. The desired type of drawing (Microvellum, AutoCAD, 3D) and format must be specified along with the size and format you desire.
2. Within 24 to 48 hours you will receive an itemized estimate showing the total hours (which includes a set of redlines) along with a detailed breakdown for each item in the scope of how much drafting / modeling time is required.
3. Upon receiving your written authorization to proceed we will begin the drawings and submit RFI's whenever something is unclear. Your speed on returning the RFI's to us will determine if the project timeline can be maintained.
4. The cost will remain fixed unless there is a change of scope.
5. New Clients will need to supply 2 sets of previously completed drawings in the same format that we are preparing the new drawings so that we can create a title block, cover page, obtain the company logo, line weights, fonts, layers, hatchings, abbreviations, standard material list, etc., if using AutoCAD and libraries will be required for Microvellum. This information allows us to create a company specific library for you. 
6. We assign a project manager and a specific team to work on your projects in order to assure continuity.
7. If you do not have a book of standards or a specification of how you want the drawings prepared, VTDP will follow AWI Custom Standards.
8. Upon becoming an established client, after several completed projects, you may request that we accept your budjet for the project if you don't want to wait for an estimate or are in need of additional support.
9. Typically, our drawings include a cover sheet, site / key plan,  floor plan, plan views, elevations, sections, details, material schedules and window / door schedules.
10. Additionally, the name and your project number, Architect and Contractor information, project addendums, specification and appendices and direction if VTDP should submit all drawings together when the project is finished or by groupings or page by page is required.